Do you own an UTV/ATV or Snowmobile and enjoy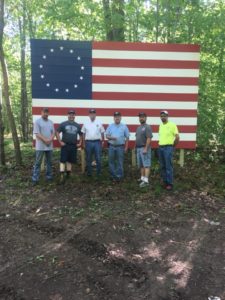 riding on the trail system? Do you belong to a local recreational club? In May of 2014  the Gillett Sno-Riders have taken over the ATV trails that run from the Green Valley area through Gillett and north to Suring!
Gillett Sno & Atv Riders always welcomes new members & volunteers!
Membership options include: $22.00 single membership. $35.00  family membership.  By joining our club you will automatically  become a member of the State Snowmobile Association. . There are several other bonuses including free subscriptions to the state association's monthly magazines.
Membership in Wisconsin All-Terrain Vehicle Association (WATVA) is Optional and costs $25.00 per year. Please send $25.00 check directly to: WATVA, 1539 North 33rd Place ,suite A, Sheyboygan, Wi  53081, or visit their website at www.watva.com. Our club strongly encourages members to join WATVA. They are our voice at the DNR and with Madison politicians.
   Different activities that the club has includes trail work days,  several atv/utv rides,  snowmobile poker run, and other fun events that members can get involved in. If you would like to become a member but cannot attend the meeting, you can either check us out on Facebook, email the club at gillettsnoatvriders@gmail.com or call (920) 615-5880. Membership forms can be printed on the contact page of our website.
Please remember, all the local clubs and volunteers are what make the trails possible throughout Oconto county and the surrounding counties. Please support these clubs and help maintain our trail system! We hope to see or hear from you!